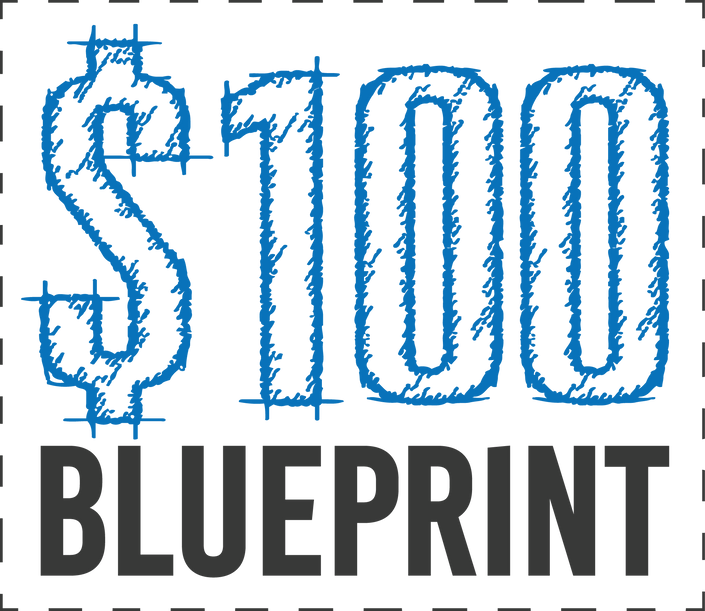 100 Dollar Blueprint
How To Quickly Start Making $100+ Per Day Online, In Your Spare Time, Even If You've Never Made A Dime Online In Your Life
Are you frustrated with your 9-5 job that pays the bills, but traps you in a life of mediocrity?
Are you sick of depending on someone else for a living?
Do you want to make money online, but you don't know where to start?
Because whether you believe it or not, there is another way.
You don't have to go through life as a cog in the corporate machine.
You can make money for yourself, from wherever you are in the world, while working as little or as much as you want - All thanks to the power of the internet.
Why You Should Listen to What I Have to Say
For those of you who don't know me, I'm a 20-year-old from Switzerland. I live a fairly normal life really: Went to school & now I'm doing my mandatory civil service, I play football, lift weights and enjoy partying from time to time.
I have a little-known secret though...
I make 6-figures from various online businesses that I've built up in the past 3 years. Right now, my main focus is teaching others how to create their first form of online income.
And that's exactly what I designed 100 Dollar Blueprint to do...
The Problem with most Make Money Online Courses
You see, there are many ways to make money online.
And from what I've seen, there isn't one business model that is superior to all others.
Unfortunately, most beginners are learning from "gurus" that teach 1 model and claim it is the greatest thing since sliced break (usually the experts make their money from a different business model, but that's a topic for another day).
I think this hurts newbies - A lot.
People who want to make money online are led to believe that one business model (dropshipping, Amazon FBA, blogging, etc.) is the best path to making money online.
Now, think about that statement logically for a second...
How is it possible that 1 business model is the right choice for EVERYONE regardless of their skills, talents or past experiences?
It isn't, of course.
The truth is, choosing the best business model to start with depends largely on YOUR personal situation.
There really is no such thing as a one-size-fits-all approach to making money online.

But unfortunately, that's the idea that most business gurus promote (because they only have 1 course so naturally that's the business model everyone should be pursuing).
I'm even somewhat guilty of this myself...
When I launched my dropshipping course, I saw a handful of people buy it simply because they like me & trust me. While I'm incredibly grateful for that trust, liking me is a HORRIBLE reason to get into dropshipping or buy my course on the topic.
It doesn't even matter which business model we're talking about...
Many different business models can work, but whether they will work for you depends on if they are a good fit or not.
Enter 100 Dollar Blueprint...
To solve this issue I see in the "make money online" community, I decided to create 100 Dollar Blueprint.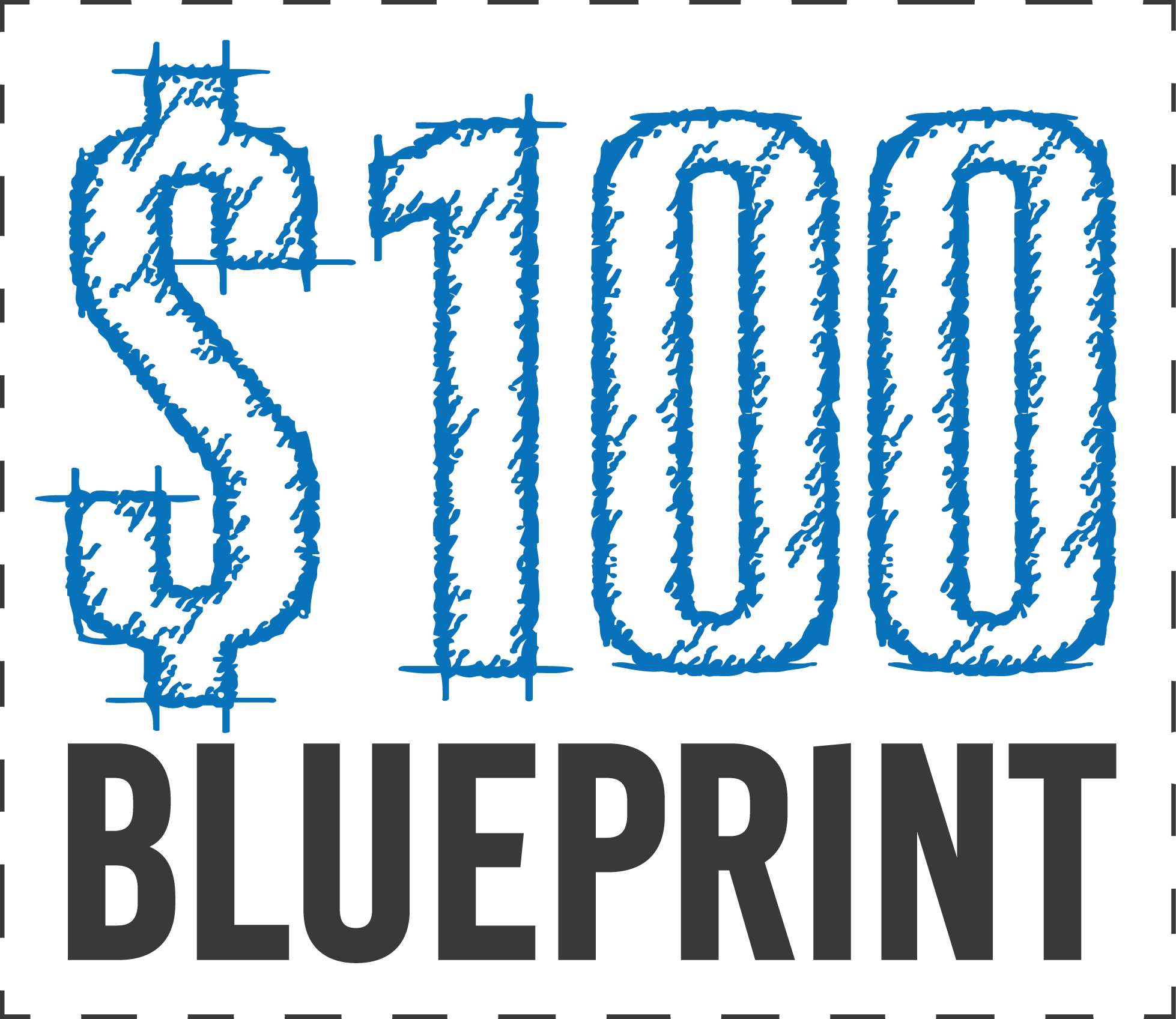 This course has a unique structure that I haven't seen anywhere else.
Instead of teaching just 1 business model and forcing everyone to use it whether it's a good match for their personality or not, this course gives you 4 tried-and-tested models and helps you pick the best one for your situation.
The 4 business models are:
Freelance copywriting
Niche sites (affiliate marketing & SEO)
Dropshipping
Personal branding
I have personally made money with all 4 of these models at some point in the last 3+ years.
More importantly, I've seen many others (students and friends of mine) succeed as well.
These business models work - There's no doubt about that.
They are ideal ways for a beginner to online marketing to get his feet wet & start making money online.
And you can easily get to the point where you're making a full-time income online with any of these models.
The Real Secret to Success With Online Business
I like to tell people that there are no "secrets" to success with online business, but that's actually not quite true.
While I'm not a fan of gurus marketing their courses as containing secrets, there is one skill that almost every person who makes a living online has.
For me, learning this one skill was the key to later succeeding in every business model I've made money with.
The skill I'm talking about is of course copywriting...
Salesmanship in print.
Writing words that gently persuade people to buy whatever you're selling.
Copywriting is the difference between those who make a full-time income online & those who simply dream of it.
Persuading people to buy what you're offering through nothing but the words on a computer screen is a real-life superpower.
And the best part is, anyone can become at least decent at copywriting which is all you'll need to make $3k/month online.
I truly believe that learning copywriting is the main reason I'm now making 6-figures working part-time.
I'm not even anywhere near an expert on the topic...I consider myself "decent" at best.
That's why I got a friend of mine on board to teach the copywriting section of 100 Dollar Blueprint.
Before you get into learning the ins-and-outs of the 4 proven business models, you're going to get one of the most actionable crash courses on copywriting available anywhere on the internet.
Even if you currently know absolutely nothing about copywriting, Nate Schmidt will get you up to speed in no time.
How Nate Schmidt Went From Delivering Pizzas to Making 6-Figures Online in Less Than 6 Months
When I got started with online business back in 2015, I made absolutely no money in the first 4 months.
I worked every day and at the end, I had very little to show for it. Sure, I got a little better at writing content and every failure taught me a couple of lessons.
But in terms of financial reward, I would have been far better off working at McDonald's instead of trying to make money online...
It took me 6 months of trial-and-error before my efforts started to pay off. Even then, it was a slow path from $1k/month, to $3k/month, to $5k/month and then finally cracking the big $10k/month mark.
What took me years of daily work, Nate Schmidt managed to do in 6 months.
He went from zero to $3k/month within a couple of weeks as an email copywriter...
Then he found success with dropshipping and scaled his store to $100k revenue in just a matter of months.
Everthing Nate touches turns to gold. (Quickly, usually)
The key to his success is simple...
He learned copywriting & then took massive action to put that skill to good use.
His understanding of how to write persuasive copy is well above my own. While I could teach the copywriting section of this course myself, I'd much rather put you in the competent hands of Nate Schmidt.
The speed at which he has succeeded with online business is a true testament to his copywriting & sales abilities.

When it comes to copywriting, Nate is the guy to learn from.
Kenneth Turnbull - Successful Copywriter Here to Help You Make Money as a Freelancer
I've partnered with 2 friends of mine to create the most kick-ass course possible.
I've already introduced you to Nate whose success comes from his incredible understanding of marketing & sales.
Our 3rd course creator is another copywriter (no surprise there) with an absolutely exquisite resume...
To learn the profitable skill of copywriting, he was mentored by the esteemed copywriter John Carlton.
He has since used his copywriting skills to write for clients as well-known as Tony Robbins.
Kenneth regularly lands 7 and 8-figure businesses as clients and they keep coming back for more so he literally can't take on any new clients as of now - That's how good he is.
Like many of you, Kenneth Turnbull used to work in a dull office job and dreaded Mondays. Now, he works just as hard, but on projects that excite him.
I honestly believe that freelance copywriting is the most reliable way to go from zero to 6-figures online.
Even I reached the $100/day mark in my very brief stint as a freelance copywriter...
And I did it without anybody's help so just imagine what you can do with the guidance of a professional copywriter like Kenneth Turnbull.
Our Promise to You
The goal of 100 Dollar Blueprint is to give you all the information you need to succeed.
We define success as making $100/day pure profit within 3-12 months.
That may seem like a lot (or not) depending on where you are right now in your entrepreneurial journey.
But let me be very clear...
While I can't promise you'll get specific results, I'd be VERY surprised if you followed the advice laid out in this course & weren't making $3k/month after a year.
Will it be easy?
No, absolutely not.
Will it require work?
Of course.
If you were looking for a get-rich-quick scheme or a "push-button system", you are in the wrong place.
100 Dollar Blueprint will teach you everything you need to know, but information alone won't make you a dime...
You are the one who has to apply the information if you want to get results. So if that bothers you, this course absolutely is NOT for you.
But if you're a smart guy who knows that you'll only make money by taking action, then click on the button below to enroll today.
The current enrollment period ends at midnight EST on Sunday February 10th. We won't be accepting any new students after that and will instead focus all our energy on helping the guys who got in.
This course is closed for enrollment.
What You'll Learn in Each Section...
Copywriting
✓ The real definition of copywriting (and why most definitions are wrong and misleading)
✓ Why copywriting is the simplest and easiest high income skill to learn as a complete beginner
✓ The only 15 copywriting fundamentals you need to write copy that converts like crazy
✓ How to get good at copywriting in just 1-2 hours per day doing the exact opposite of what most people do
✓ Why learning copywriting has nothing to do with reading copywriting books
✓ The 2 biggest mistakes newbie copywriters make that strangles their chances at online biz success
✓ Why Nate Schmidt credits 96% of his dropshipping success (from $0 to over $300,000+ in sales in less than 9 months) to learning copywriting
✓ 28 examples of "short circuits" in the human brain you can use to easily and ethically "force" people to buy from you
✓ The common sense "secret" to learning copywriting fast (intuitively, just about everyone knows this, yet very few act on it even though it's the most direct path to copywriting success)
✓ What 8-figure marketers know about copywriting that you don't
✓ The "Hiroshima" copy secret so powerful it can only be used once per year (this is the "nuke" of copywriting, since it all but guarantees even your most stubborn prospects will buy — what you bring out to "end the war" so to speak…)
✓ Why handcopying sales letters is the slowest way to get good at copywriting (and what to do instead if you value your time)
✓ What a morbidly obese comedian can teach you about writing stories that sell like hell
✓ Why stealing from other copywriters is actually the easiest (and even the most ethical) way to write killer copy as complete a beginner
Freelancing
✓ How to shortcut your path to becoming a well-paid freelance copywriter… and making a full-time income online – while working less than 3-hours per day
✓ Discover the quickest way to sharpen your copy-chops, and become a copywriter worthy of being paid high-fees
✓ A simple mindset shift to instantly boost the effectiveness of any copy you write… and have hordes of clients begging to work with you
✓ 3 common mistakes made by aspiring freelancers that kill their chances of landing a client
✓ The simple 3-step process you can use to land your first paid copywriting gig, as soon as tonight… even if you're a total newbie with zero experience
✓ The 10 red flags of low-class clients – Avoiding clients who show these early warning signs will save you a ton of headaches, and prevent you from getting screwed over
✓ The easy way to write a highly effective proposal letter sure to persuade prospects to hire you
✓ What to do if a prospect asks to see samples of your copywriting, and you don't have any samples to show them
✓ The one thing you MUST do when prospecting using cold email – If you don't do this, there's a very high risk your emails will be sent straight to the spam folder
✓ How to close almost any client on a prospect call – even if you're a criminally shy introvert – just by asking these 7 questions
✓ The EXACT process Kenneth uses to get all the juicy details required to write a kick-ass advertisement
✓ How to get paid quickly from international clients, without getting shafted by PayPal's ABSURD transaction fees
✓ How to get your clients to write you a wonderful testimonial – Just ask them these 6 questions
✓ The "Dan Kennedy method" for pricing your copywriting services, and getting paid what you deserve
Niche Sites
✓ The brain-dead simple 6-step process to creating "passive income" affiliate websites
✓ The 5 key ingredients to creating niche sites that actually make money (nothing else you do matters if you don't do these 5 things)
✓ Why 90% of what you hear about SEO is bullshit (and the 10% you should focus on to get free traffic from Google)
✓ How to find easy-to-rank keywords that can generate 1000s of dollars in commissions even from tiny niche websites
✓ My process for reverse-engineering other people's already profitable niche sites
✓ The number 1 mistake newbies make when picking a niche for their affiliate site
✓The 5-step "gameplan" for identifying your first profitable niche
✓ The simple article structure I use on almost all my niche site posts (this structure is so simple, yet it has generated me $50k+ in affiliate commissions)
✓ How even a sucky writer like my 17-year-old self can write simple articles for fun and profit (I could barely spell having never learned English properly in school)
✓ The 4 brain-dead simple headline "formulas" I use for almost all my niche site articles
✓ The only 2 off-site SEO "tricks" you'll ever need to get your niche sites ranking in Google
✓ The 3 easy ways I build backlinks for brand-new niche sites
✓ The "trick" I use to get 100s of targeted visitors for free from social media on day 1 of launching my niche sites (even if you're completely new to the niche)
Dropshipping
✓ Why marketing to everybody is the dumbest thing you can do
✓ The type of customer who will NEVER buy from you (and how to avoid them)
✓ Why the idea of "the perfect niche" is a complete and utter myth (created by dropshipping "experts" so you click on their clickbait videos)
✓ My "reverse ad-blocker" trick for efficient Facebook research
✓ The 2 critical setup steps you must do before launching your store (you're lighting money on fire if you don't do this immediately)
✓ The 4 Shopify "Must-Have" apps to install on your store (and why installing tons of additional apps isn't a good idea)
✓ The number 1 mistake newbie dropshippers make with their store design that virtually guarantees failure
✓ My 3-step process for crafting a compelling offer that converts
✓ The easiest way to start turning a profit with your dropshipping store
✓ Breaking down the best (and worst) types of IG pages to run shoutouts on
✓ My "brute-force" approach to finding good IG pages in your niche
✓ What to message influencers to set up a successful shoutout
✓ The exact setup I use to track sales from IG shoutouts (IG tracking is a little tricky…so most beginners just don't do it at all. Problem is…not tracking is one of the dumbest mistakes beginners make because then they're just guessing whether their shoutout worked or not)
✓ The absolute easiest way to get started with Facebook ads
✓ The simple follow-up emails that act as a "sales machine" (requiring no extra work on your part!)
✓ Why "All the money is made on the backend" is a myth
Personal Branding
✓ The 3 extremely profitable markets that you should start your personal brand in
✓ How to "niche down" to stand out even in highly competitive markets
✓ The number 1 false-belief that is holding back beginners from profiting off a personal brand
✓ Why copying people with a successful personal brand is a sure-fire way to fail as a beginner
✓ Why Gary V's advice to "be everywhere" is stupid as fuck for newbies to online business
✓ How to take your personal brand from 0 to 1000 followers FAST on Twitter
✓ My 3 personal "pet-peeves" that instantly turn me off from newbies trying to build a personal brand on Twitter
✓ How to start growing a freakishly loyal email list from scratch
✓ The key to writing emails that people actually want to read (instead of getting deleted instantly)
✓ How to craft subject lines that grab people's attention and almost "force" them to read your email
✓ The number 1 misconception about creating your own info-product in "saturated" markets
✓ How to find the pricing sweet-spot for your first info-product
Learn from my Mistakes to Speed up Your Path to Freedom
I know you're used to seeing bold claims by so-called experts regarding how much money you can make online with the help of their courses...
"And for just $1997, you can get my passive income system that generates me THOUSANDS of dollars a day while I sip Mojitos on the beach!!"
Yeah, I'm not a fan of that kind of crap either...
What I'm offering you is completely different.
100 Dollar Blueprint is not based on fluff or my creative theories about how online business works. Instead, everything in this course is based on real, practical experience with making a full-time income online (while only working 15-20 hours per week in my case).
I make money with niche sites.
I make money with dropshipping.
I make money through my personal brand.
I'm not saying I'm the best in the world at any of those business models - Far from it.
However, I've been there and done it. All my advice comes from real-world experience.
I tested, failed & kept testing until it worked.
Trial-and-error is one way to learn, but honestly, it's the hard and slow way.
While there are some lessons you'll inevitably need to learn through painful mistakes (even if I warn you, you'll still probably make the mistakes and that's ok),there are also many beginner mistakes that can and should be avoided.
I stumbled through the dark for 3 years to get where I am now...Don't be as stubborn as I was.
Instead, let me shine a light on the correct path & warn you of the pitfalls to avoid along the way.
Through my help (and the help of Kenneth & Nate), you'll be able to reach your goals MUCH faster than if you simply try it on your own.
Sure, you'll still face challenges and need to overcome some obstacles. But the whole learning-curve will be much faster & smoother than if you tried to find success on your own.
And let me tell you, the rewards of figuring out how to make money online are absolutely worth every minute you'll spend working for them...
The freedom to live wherever you want.
The freedom to work as much or as little as you want.
The freedom to tell your boss to fuck off.
The freedom to take vacations whenever you want to get away.
The ability to spend time with your family & friends instead of slaving away under office lights.
The ability to take care of your loved ones in tough times (or simply to make them happy).
Online business is your key to freedom.
Consistent work is required, but you'll be rewarded with life-changing freedom once you crack the code to making a full-time income online.
This course is designed to help you do just that.
If you're ready to take a small step towards financial freedom, click on the button below to enroll now.
The current enrollment period ends at midnight EST on Sunday the 10th of February. We won't be accepting any new students after that and will instead focus all our energy on helping the guys who got in.

If you want our help with creating your first income stream, now is the time to act.

Click enroll below to get instant access before we close down the course until next year.
This course is closed for enrollment.
Bonus Content
As if all that wasn't enough, we're also adding a handful of incredibly valuable bonuses...
Bonus #1 Access to the Brand-New Start Selling Stuff Forum
When I first got started with trying to make money online, I did almost everything wrong.
The one thing I did right from the get-go was creating a public log sharing everything I was doing.
I posted regular updates to my log and even got some useful advice from more experienced members (even though the online marketing section wasn't very active).
This public log kept me accountable & made me reflect on what was working and what wasn't.
Eventually, after 6 months of struggling to make a cent, my first site started to take off. I honestly don't know whether I would have stuck with online biz for that whole time without seeing results if it weren't for that forum log.
When I got into dropshipping, I remembered this experience so I decided to start a log again.
It was also a great experience and a contributing factor to how quickly I found success.
While these logs were a great exercise for me, I wasn't 100% satisfied with the forums they were posted on.
After about 3 weeks of failure, I seemed to be one of the most experienced marketers on the forums...and I wasn't even making money yet!
I'm hoping to create a better community for you guys to benefit from.
The best part is, only students of mine will get an account so you know that anyone posting on the forum is dedicated to online marketing and has received a solid education before posting.
Bonus #2 Unreleased Podcast with Nate Schmidt About the Mindset Required to Succeed in Online Biz
I recorded a podcast with Nate a while back, but never got around to launching the show.
It's the only episode we have so far, but it's packed with valuable insights into how we think.
I included it as a special bonus in the Labor Day promo for my dropshipping course and the feedback we got on it was excellent.
It's still not publicly available anywhere, but you'll be able to listen to the whole thing in the Bonus section of 100 Dollar Blueprint.
Bonus #3 Nate Schmidt's Copy Breakdowns
One of Nate's biggest copywriting secrets is how he learned and got good at it so fast.
In this bonus, he reveals his secret to rapid copywriting success, along with over 50 minutes of video content breaking down this exact strategy.
It's very simple and doesn't take a lot of time, but most newbies tend to overlook it since it's not quite as obvious as other ways. When really, if this is all they did, they'd become much better at copywriting much faster, and get to skip over most of the "newbie" phase as Nate did.
Bonus #4 Kenneth Turnbull's 62 Sales Lessons From His Personal Copywriting Notes
Over the years, Kenneth has taken a crazy amount of notes in order to become a better copywriter.
In this PDF, you'll get all the lessons from his studies condensed down into 62 key lessons of persuasion.
This contains over 3000 words of pure, no-filler content.
Every sentence is copywriting GOLD and it's not available anywhere except in the bonus section of 100 Dollar Blueprint.
Bonus #5 My Shopify Store Setup Checklist
You'll also get my personal checklist that I use for setting up my Shopify stores.
There's no need to ever miss a crucial step again once you have the Shopify Setup Checklist.
After going through all the steps, you can launch your ad campaigns safe in the knowledge that you haven't forgotten anything important on the store's backend.
Bonus #6 47 Potentially Profitable Dropshipping Niches (Brainstorming List)
Finding a niche can be a massive challenge for beginners.
Many beginners to dropshipping think the niche will decide whether they end up succeeding or not which couldn't be further from the truth.
There are no secret niches on this list...and that's exactly the point!
You don't need to find a magical, undiscovered niche. You simply need to pick a decent niche, find the products with potential and then focus on your marketing.
To prove this point, I've included every single niche I've personally made money in on this list.
Frequently Asked Questions
When does the course start and finish?
The course starts now and never ends! It is a completely self-paced online course - you decide when you start and when you finish.
How long do I have access to the course?
How does lifetime access sound? After enrolling, you have unlimited access to this course for as long as you like - across any and all devices you own.
What if I am unhappy with the course?
We would never want you to be unhappy! If you are unsatisfied with your purchase, contact us in the first 30 days and we will give you a full refund.
This course is closed for enrollment.